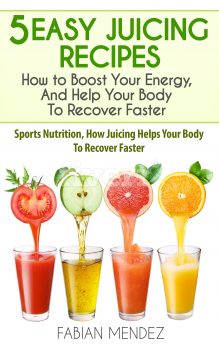 Right now, 5 Easy Juicing Recipes : How to Boost Your Energy, And Help Your Body To Recover Faster is FREE for the Kindle!
Juicing has been around for quite some time and for good reason. Juicing ensures that the insoluble fiber is removed; leaving you with a juice that contains a high concentration of vitamins, enzymes, and minerals that can be quickly digested and absorbed into your bloodstream. This is especially important to athletes or those engaged in increased physical activity.
Even if you don't have a Kindle, you can read the ebook on a variety of devices (including your computer) using one of Amazon's free reading apps.