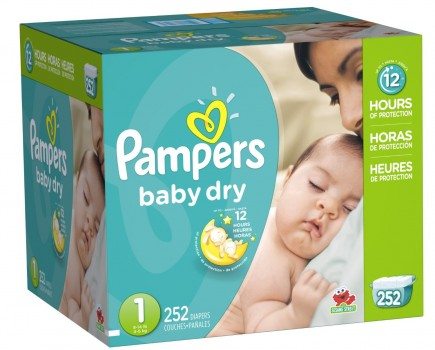 (1,786 reviews)
Great deal!
Get Pampers Baby Dry Diapers for as low as $0.13 each when you purchase through Subscribe & Save with Amazon Mom & Amazon Prime – that's a great deal!
Pampers Baby Dry Diapers, $45.97

Size 1 (252-count)
Size 2 (222-count)
Size 3 (204-count)
Size 4 (180-count)
Size 5 (160-count)
Size 6 (128-count)

Save $3 with the coupon below the product description (must be logged in).
Save 20% with Amazon Mom & Amazon Prime or 5% with standard Subscribe & Save.
Pay as low as $33.78 with FREE shipping.