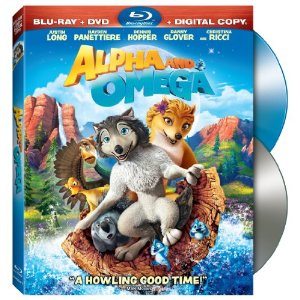 (102 reviews)
Lowest price to-date!
Alpha & Omega (Two-Disc Blu-ray/DVD Combo + Digital Copy)
is on sale at the lowest price to-date – just $4.49. Don't miss this great deal!
Be sure to check our favorite cart fillers for items to help you reach the $25 FREE Super Saver Shipping level. Or if you haven't yet tried Amazon Prime, sign up for a 30-day trial and get FREE 2-day shipping!