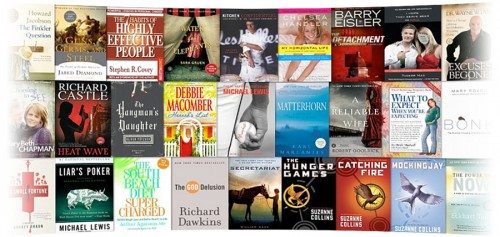 Amazon Prime membership just keeps getting better and better!
In addition to FREE two-day shipping and instant streaming of thousands of movies and TV shows, Amazon Prime members will now also receive access to the Kindle Lending Library.
That means that every month you'll be able to borrow one book from the lending library, which includes thousands of books, including past and current bestsellers.
It's important to note that you must have a Kindle device to access this feature (Kindle apps on other devices aren't eligible), but with the new low-priced Kindles and abundance of FREE Kindle books every day, it's yet another compelling reason to get one!
If you haven't yet tried Amazon Prime, sign up for a FREE 30-day trial today.