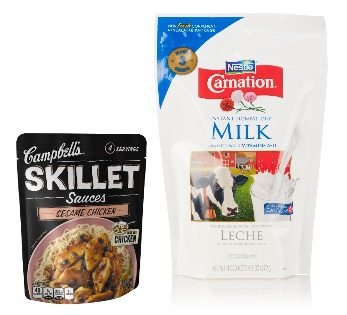 Start shopping for your Prime Pantry box with these deals.
Campbell's Skillet Sauce, Sesame Chicken, 9 Oz
is available for $1.98 and Nestle Carnation Instant Nonfat Dry Milk, 9.6 Oz
is available for $3.98!
Remember, Prime Pantry boxes hold up to 45 pounds or 4 cubic feet of groceries and ship for $5.99, so you want to get your box as full as possible before checking out.