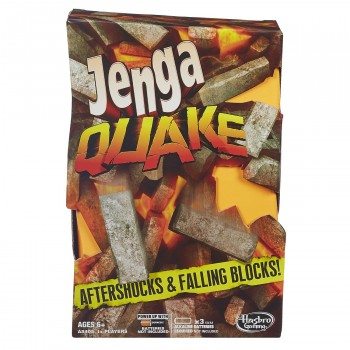 (102 reviews)
Lowest price to-date
The Jenga Quake Game
is on sale now for $10.93!
Jenga Quake game adds a new, shaky twist to the classic game.
Base vibrates randomly to shake up the game.
Win by being the last one to pull out a block before the tower collapses.
Includes 36 orange and gray Jenga blocks, base and instructions.
Search for cart fillers for items to help you reach the $49 FREE Super Saver Shipping level. Or if you haven't yet tried Amazon Prime, sign up for a 30-day trial and get FREE 2-day shipping!