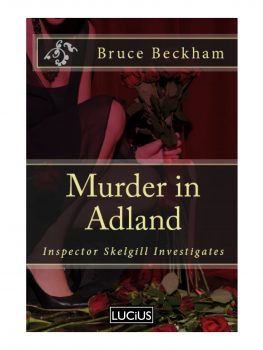 Right now, Murder in Adland (Detective Inspector Skelgill Investigates Book 1) by Bruce Beckham is FREE for the Kindle!
WHEN A HIGH-FLYING ADMAN is brutally murdered on a company weekend in the English Lake District, Detective Inspector Daniel Skelgill finds himself wrenched from his rural Cumbrian comfort zone.
As the investigation unfolds, DI Skelgill is led a merry dance between London and Edinburgh, at every turn confronted by uncooperative suspects – colleagues, wife and lovers of the deceased – each of whom is possessed of motive and opportunity.
Is this a crime of passion, a professional hit, or a cleverly calculated killing borne out of greed and jealousy?
In this traditional whodunit, the case can only be solved by carefully piecing together the essential clues – but Skelgill is running out of time. The patience of his superiors wears thin, while the actions of an anonymous agent provocateur serve only to advance the moment when the killer must strike again.
Even if you don't have a Kindle, you can read the ebook on a variety of devices (including your computer) using one of Amazon's free reading apps.