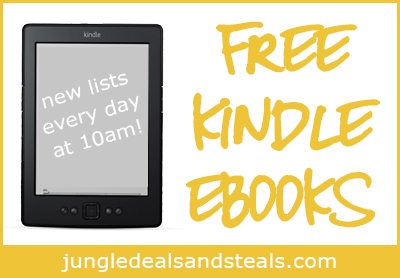 Looking for more books for your Kindle? Here are today's Kindle freebies!
Fiction
For Renata
by B. Robert Sharry
Genre: Romance
Reviews:

(18 reviews)
To Love a Stranger: (short story)
by Alison Lovett
Genre: Romance
Reviews: No reviews yet!
Children's
Children's Book: Goodnight Teddy Bear (A Going to Sleep Picture Book – Bedtime stories Collection)
by Michael Yu
Genre: Games
Reviews:

(9 reviews)
The 10 Minute Paper: Student's Guide to Improve Writing Instantly
by Zack Ellington
Genre: Reference
Reviews:

(3 reviews)
SPIDERS: Fun Facts and Amazing Photos of Animals in Nature (Amazing Animal Kingdom Book 6)
by Emma Child
Genre: Spiders
Reviews:

(17 reviews)
Non-Fiction
Control Viewers! Make Your Color Photography "POP!" (On Target Photo Training Book 10)
by Dan Eitreim
Genre: Photography
Reviews:

(87 reviews)
Camping: The Ultimate Guide to Getting Started on your First Camping Trip
by Beth McRoberts
Genre: Camping
Reviews:

(3 reviews)
Rise Brother Rise: Your Time Is Now
by Monika Wilbanks
Genre: Churches
Reviews:

(6 reviews)
Unlimited Possibilities: Forever change your destructive beliefs to break free from your past and live the life of your dreams
by Robert Szentes
Genre: Self help
Reviews:

(9 reviews)
Find more recent Kindle freebies here. Remember that Amazon.com prices change all the time, so be sure to verify that each book is still free before you "purchase" it!