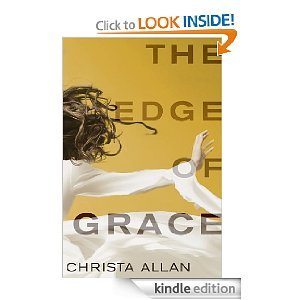 Looking for more books for your Kindle? Amazon's got a ton of new freebies again today!
Edge of Grace
by Christa Allan
Genre: Contemporary Fiction
Reviews: 4.5 stars (4 reviews)
Guns (John Hardin series)
by Phil Bowie
Genre: Suspense
Reviews: 3.5 stars (6 reviews)
Please Stop Laughing at Me
by Jodee Blanco
Genre: Memoir
Reviews: 3.5 stars (208 reviews)
More Than Me: The 4 Essentials of Relational Wholeness

Genre: Self-Help/Relationships
Reviews: 4.5 stars (3 reviews)
Organized Teacher, Happy Classroom
by Melanie S. Unger
Genre: Education
Reviews: 5 stars (1 review)
Portable MFA in Creative Writing
by New York Writers Workshop
Genre: Writing
Reviews: 4.5 stars (20 reviews)
Robert's Rules of Writing
by Robert Masello
Genre: Writing
Reviews: 5 stars (12 reviews)
Grammatically Correct
by Anne Stilman
Genre: Writing/Grammar
Reviews: 4 stars (35 reviews)
Find more Kindle freebies here. Remember that Amazon.com prices change all the time, so be sure to verify that each book is still free before you "purchase" it!