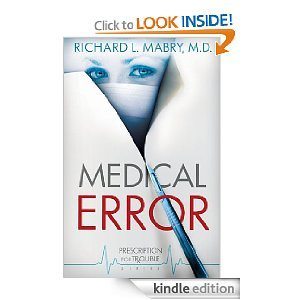 Looking for more books for your Kindle? Here are a few that we've seen before that are FREE once again:
Gone to Green
by Judy Christie
Genre: Contemporary Fiction
Reviews: 4 stars (39 reviews)
Medical Error
by Richard Mabry
Genre: Medical Thriller
Reviews: 3 stars (91 reviews)
A Time to Love
by Barbara Cameron
Genre: Historical Fiction
Reviews: 4 stars (34 reviews)
Find more Kindle freebies here. Remember that Amazon.com prices change all the time, so be sure to verify that each book is still free before you "purchase" it!