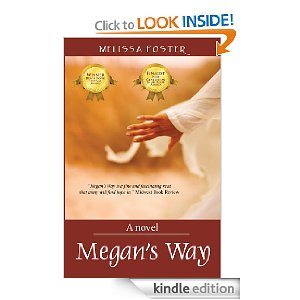 Looking for more books for your Kindle? Be sure to check out these freebies!
Megan's Way
by Melissa Foster
Genre: Contemporary Fiction
Stars: 4 (5 reviews)
One Deadly Sister (Sandy Reid Mystery Series)
by Rod Hoisington
Genre: Women Sleuths
Stars: 4 (39 reviews)
The Advent Jesse Tree: Devotions for Children and Adults to Prepare for the Coming of the Christ Child at Christmas
by Dean Lambert Smith
Genre: Christmas
Stars: no Kindle reviews
**5 stars (15 reviews) on the hardcover version
Wired to Care: How Companies Prosper When They Create Widespread Empathy
by Dev Patnaik
Genre: Business
Stars: 4.5 (74 reviews)
Find more Kindle freebies here. Remember that Amazon.com prices change all the time, so be sure to verify that each book is still free before you "purchase" it!