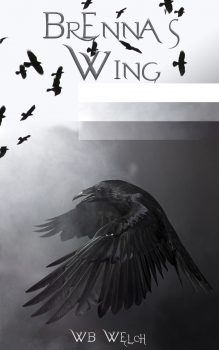 Right now, Brenna's Wing by WB Welch is FREE for the Kindle!
Brenna Brooks is a veterinary technician with a stable job and a small savings, though she is not satisfied with her role in society. She often spends her free time with her mother, volunteering at a big cat rescue, and reading of other's adventures. Shortly following her 22nd birthday, she begins experiencing a fantastical recurring dream which is more rooted in her real life than she realizes.
After tragedy shakes the foundation of Brenna's world, she visits the land she one day planned to purchase for her future animal rescue. There being met with the biggest surprise of her life yet, Brenna learns what it means to be truly free.
Even if you don't have a Kindle, you can read the ebook on a variety of devices (including your computer) using one of Amazon's free reading apps.