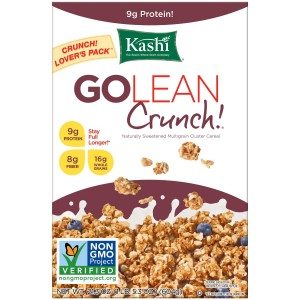 (185 reviews)
25% off coupon available!
There's a 25% off coupon available on Kashi GOLEAN Crunch! Cereal
. Pick up the 21.3-ounce boxes for just $3.42 only when you combine the available coupon with Subscribe & Save!
*If you're an Amazon Prime with Amazon Mom member, you'll actually save 20% on Subscribe & Save items when you place 5 or more orders in a month.