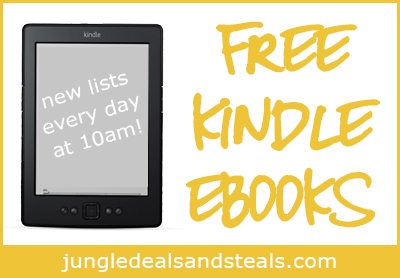 Looking for more books for your Kindle? Here are today's Kindle freebies!
Fiction
Joe Devlin: And The New Star Fighter (Space Academy Series Book 1)
by James Thomas
Genre: Action
Reviews:

(8 reviews)
The Life of a Colonial Fugitive: Revolutionary Patriot, War Criminal, Hero of the Kingdom of Siam
by Leonardo Noto
Genre: Historical
Reviews:

(14 reviews)
An Unexpected Family: Orphan Train Romance Series, Book 1
by Zoe Matthews
Genre: Christian Romance
Reviews:

(4 reviews)
The Maine Event
by Diane Marquart Moore
Genre: Suspense
Reviews:

(1 review)
Children's
Times to Remember, The Fun and Easy Way to Memorize the Multiplication Tables
by Sandra Warren
Genre: Math
Reviews:

(17 reviews)
Children Book : Can you See Me ? Hidden Animals (Amazing Book, Find the Animals) (Age 4 – 12)
by TheBrothers
Genre: Animals
Reviews:

(6 reviews)
Snakes: Book for Kids with Amazing Snakes Photos (Dad What Are… 3)
by Nick Zimmerman
Genre: Animals
Reviews: No reviews yet!
Non-Fiction
From Nowhere to Everywhere–Almost!
by Marvin Shimel
Genre: Memoirs
Reviews:

(4 reviews)
Author Marketing – Search Word Pro: Leveraging Social Media (Search Word Pro (Business series))
by Paul J. Krupin
Genre: Marketing
Reviews:

(2 reviews)
Find more recent Kindle freebies here. Remember that Amazon.com prices change all the time, so be sure to verify that each book is still free before you "purchase" it!