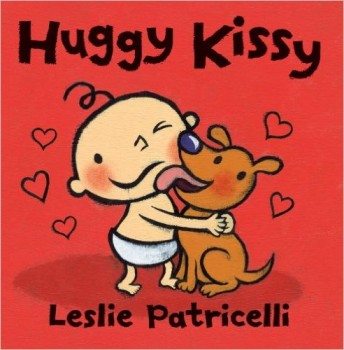 (138 reviews)
Lowest price to-date!
Oh, baby! Leslie Patricelli's one-haired wonder returns to share the love.
When you're an adorable bald baby, your family finds lots of ways to show you how much they love you: Mommy lifts you uppy, Daddy kisses you on the tummy, and everyone wants to snuggle. What's not to love? With comedy and warmth, Leslie Patricelli offers a universal tribute to love and affection in a board book full of instant appeal for little valentines everywhere – Huggy Kissy
is on sale now forjust $3.98!
Search for cart fillers for items to help you reach the $35 FREE Super Saver Shipping level. Or if you haven't yet tried Amazon Prime, sign up for a 30-day trial and get FREE 2-day shipping!