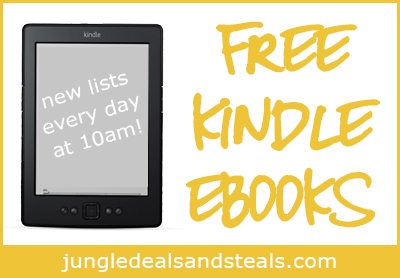 Looking for more books for your Kindle? Here are today's Kindle freebies!
Fiction
The Olympus Cloud: Adventures of a Dreamer
by Stephen Randel
Genre: Short Stories
Reviews:

(10 reviews)
Deadly Double: A Jess Kimball Thriller AND A Laura Cardinal Thriller (Mystery Thriller Double Feature)
by Diane Capri
Genre: Thriller
Reviews:

(11 reviews)
The Assignment
by Geraldine Solon
Genre: Mystery
Reviews:

(38 reviews)
Children's
HORSES: Fun Facts and Amazing Photos of Animals in Nature (Amazing Animal Kingdom Book 4)
by Emma Child
Genre: Horses
Reviews:

(21 reviews)
The True Princess
by Angela Hunt
Genre: Christian
Reviews:

(25 reviews)
12 Months: So many occasions to have fun!
by Catherine Minear
Genre: Learning
Reviews: No reviews yet!
Non-Fiction
Living With OCD 2nd Edition: A Powerful Guide To Understanding Obsessive Compulsive Disorder In Children And Adults (OCD Treatment, Obsessive Compulsive … Cycling Disorder, OCD Self Help, OCD Books)
by Jeffrey Powell
Genre: Medical
Reviews:

(8 reviews)
ESSENTIAL OILS BOX SET#5: Soap Making For Beginners & Homemade Body Scrubs & Masks for Beginners(Soap Making, Body Butter, Soap Making Recipes, Soap Making … (Body Scrubs, Body Lotions, Healthy Living)
by Lindsey P
Genre: Health
Reviews:

(9 reviews)
Baby Sleep Training 101: Help Your Baby Sleep All Night Long (Newborn, Infant, Baby, & Toddler Help Books)
by Kara Aimer
Genre: Babies
Reviews:

(14 reviews)
Essential Oils For Beginners: The Best Kept Secrets To Essential Oils And Aromatherapy Recipes For Beauty, Weight Loss And Health (Aromatherapy, Essential … Oils for Fitness & Health, Beauty)
by Samantha Robertson
Genre: Holistic
Reviews:

(15 reviews)
Find more recent Kindle freebies here. Remember that Amazon.com prices change all the time, so be sure to verify that each book is still free before you "purchase" it!