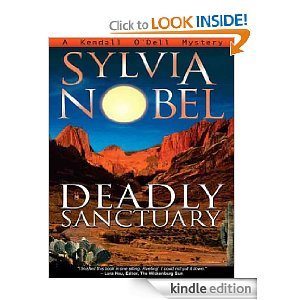 Looking for more books for your Kindle? Here are today's freebies:
Deadly Sanctuary (Kendall O'Dell Mystery series)
by Sylvia Nobel
Genre: Mystery & Thrillers
Reviews: 4 stars (117 reviews)v
In The Light of You
by Nathan Singer
Genre: Literary Fiction
Reviews: 4.5 stars (3 reviews)
The Everything Soup, Stew, and Chili Cookbook (Everything (Cooking))
by Belinda Hulin
Genre: Cookbook
Reviews: 5 stars (8 reviews)
Find more Kindle freebies here. Remember that Amazon.com prices change all the time, so be sure to verify that each book is still free before you "purchase" it!