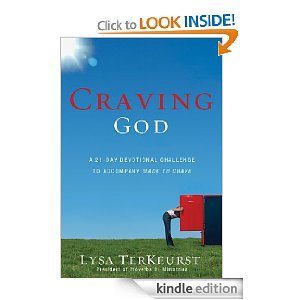 Looking for more books for your Kindle? Here are a few new ones:
Forever Mine
by Elizabeth Reyes
Genre: Contemporary Romance
Reviews: 4.5 stars (33 reviews)
The Ultimate Choice
by Lisa C. Henley
Genre: Science Fiction
Reviews: 4.5 stars (5 reviews)
Zarrella's Hierarchy of Contagiousness: The Science, Design, and Engineering of Contagious Ideas
by Dan Zarella
Genre: Social Media
Reviews: 5 stars (5 reviews)
Craving God: A 21-Day Devotional Challenge
by Zondervan
Genre: Devotional
Reviews: 4.5 stars (24 reviews)
Find more Kindle freebies here. Remember that Amazon.com prices change all the time, so be sure to verify that each book is still free before you "purchase" it!