Get a Seagate Expansion 2.0 TB External Hard Drive
for just $79.99 today on Amazon.com!

Get SNES Retro USB Super Nintendo Controller
for only $9!  Works for PC and Mac.
Amazon Prime members will get FREE shipping, or these are eligible for FREE Super Saver Shipping for purchases over $25.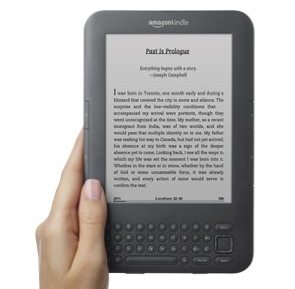 Have you heard the news?! Amazon's 3G Sponsored Kindle is now just $139. What a steal! The Kindle transformed my reading habits and helped me rekindle (sorry, couldn't resist!) my love of reading as a busy mom.
What is a sponsored Kindle? Well, it's just like the traditional Kindle except rather than the standard "artsy" screensavers, you get sponsored offers when you're not reading. Some of these are actually really good deals that are only available to sponsored Kindle owners, so not only are you saving $50 on the purchase of your Kindle, but you're also getting additional coupons and offers.
Sounds like a win-win to me!
You can also get the Wi-Fi Sponsored Kindle
for just $114. I've shared my thoughts on why 3G isn't that important for most users before, but the cost difference is much less with the new sponsored version, and it may be worth the extra $25 if you're on the go a lot!