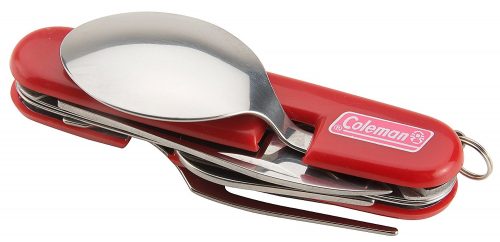 (67 reviews)
Lowest price to-date!
This Coleman Camper's Utensil Set is on sale now for $6.74 with FREE shipping with a qualifying order of $49 or more!
Plastic.
Imported.
Includes folding knife, fork, spoon, and bottle opener.
Separates into 2 sections for easy use.
Stainless steel with decorative handle.
Dimensions: 3.8 x 1.2 x 1.1 in.
Add-on items can only be purchased with a qualifying orders that include $25 or more of items shipped by Amazon (marked by the Free Super Saver Shipping, Amazon Prime or Add-On Item icon).