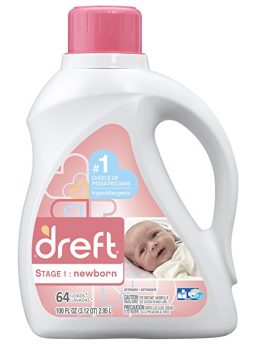 Ready to start shopping for your Prime Pantry box?
Get this 64-load bottle of Dreft Stage 1: Newborn Hypoallergenic Liquid Baby Laundry Detergent for $14.99 now!
#1 Pediatrician Recommended Baby Detergent.
Specially formulated for newborn babies.
Hypoallergenic.
Trusted by moms for over 80 years.
Recommended by Pampers.
Remember, Prime Pantry boxes hold up to 45 pounds or 4 cubic feet of groceries and ship for $5.99, so you want to get your box as full as possible before checking out.