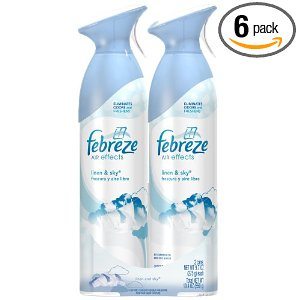 (1 review)
Great price with coupon!
Although this deal is temporarily out of stock, you can still take advantage of it so it will ship to you when it's available. Get Febreze Linen & Sky Air Effects for just $1.33 each when you purchase with the available coupon!
Be sure to check our favorite cart fillers for items to help you reach the $25 FREE Super Saver Shipping level. Or if you haven't yet tried Amazon Prime, sign up for a 30-day trial and get FREE 2-day shipping!