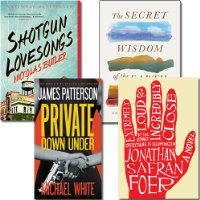 Looking for more books for your Kindle? Here's a great deal on Fiction Favorites
– but only for today!
Private Down Under by James Patterson , $3.99
The Crossing Places by Elly Griffiths , $2.99
Black River by S. M. Hulse , $$3.99
The Wanderers by Richard Price, $2.99
See How Small: A Novel by Scott Blackwood, 3.99
And more!