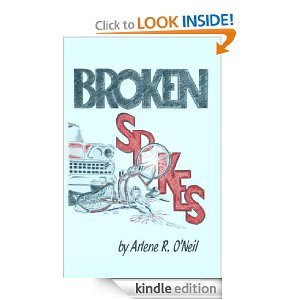 Looking for more books for your Kindle? Here are today's freebies:
Don't miss any freebies! Subscribe to get a daily list delivered by email or in a feed reader.
To Protect & Serve (The Courage Series)
by Staci Stallings
Genre: Inspirational Fiction
Reviews:

(11 reviews)
A Dream Unfolding (Prescott Pioneers #1)
by Karen Baney
Genre: Historical Fiction
Reviews:

(44 reviews)
You think you know me pretty well (an Alex Sedaka thriller)
by David Kessler
Genre: Legal Thriller
Reviews:

(24 reviews)
Planet Explorers Chicago 2012: A Travel Guide for Kids
by Laura Schaefer
Genre: Children's Reference
Reviews:

(7 reviews)
Broken Spokes
by Arlene R. O'Neil
Genre: Memoir
Reviews:

(27 reviews)
Twenty-Five Perfect Pies – 25 Pies Perfect for Any Party or Special Occasion
by Cooking Penguin
Genre: Cookbook
Reviews: No reviews yet!
Love 0f Cooking: Side Dishes (Love of Cooking: Volume I)
by Maggie Brooks
Genre: Cookbook
Reviews:

(16 reviews)
The Flat Belly Solution – Insuring Optimal Success with The Flat Belly Diet
by Mackenzie Jagger
Genre: Diet & Exercise
Reviews:

(9 reviews)
Fuel for the Soul: 21 Devotionals That Nourish
by CJ Hitz
Genre: Christian Living
Reviews:

(7 reviews)
Find more recent Kindle freebies here and a long list of Kindle freebies here. Remember that Amazon.com prices change all the time, so be sure to verify that each book is still free before you "purchase" it!