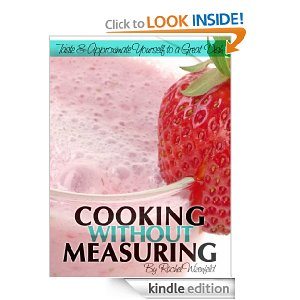 Looking for more books for your Kindle? Here are today's freebies:
Intermission: A First Mother's Story
by Betsey Norland
Genre: Literary Fiction
Reviews:

(7 reviews)
The Adventures of Sherlock Holmes (Illustrated)
by Arthur Conan Doyle
Genre: Classics
Reviews:

(297 reviews)
What Ever Happened to Jerry Picco? (A Jack Storm Mystery)
by John Barlow
Genre: Mystery & Thrillers
Reviews:

(2 reviews)
Every Precious Thing (A Logan Harper Thriller)
by Brett Battles
Genre: Mystery & Thrillers
Reviews:

(20 reviews)
The Missing Element (James Becker Suspense/Thriller Series)
by John L. Betcher
Genre: Mystery & Thriller
Reviews:

(20 reviews)
Contingency (Covenant of Trust)
by Paula Wiseman
Genre: Inspirational Fiction
Reviews:

(39 reviews)
Cooking Without Measuring: Taste and Approximate Yourself to a Great Dish
by Rachel Wizenfeld
Genre: Cooking
Reviews:

(5 reviews)
Enjoy Your Money!: How to Make It, Save It, Invest It and Give It
by J. Steve Miller
Genre: Personal Finance
Reviews:

(28 reviews)
Essential Lessons on Leadership (Collection)
by Doug Lennick, et al.
Genre: Business & Leadership
Reviews:

(2 reviews)
Find more Kindle freebies here. Remember that Amazon.com prices change all the time, so be sure to verify that each book is still free before you "purchase" it!