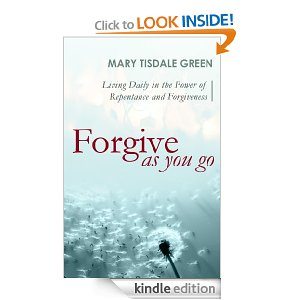 Looking for more books for your Kindle? Here are today's freebies:
Mourning Reign (a Christian thriller)
by Edward Hancock II
Genre: Inspirational Thriller
Reviews:

(18 reviews)
Out of Control (The Kincaid Brides)
by Mary Connealy
Genre: Inspirational Fiction
Reviews:

(58 reviews)
Code Triage (Mercy Hospital)
by Candace Calvert
Genre: Contemporary Romance
Reviews:

(39 reviews)
The Last Election
by Kevin Carrigan
Genre: Suspense
Reviews:

(12 reviews)
The Pineville Heist
by Lee Chambers
Genre: Young Adult Fiction
Reviews:

(43 reviews)
Forgive as You Go: Living Daily in the Power of Repentance and Forgiveness
by Mary Tisdale Green
Genre: Christian Living
Reviews:

(3 reviews)
Find more Kindle freebies here. Remember that Amazon.com prices change all the time, so be sure to verify that each book is still free before you "purchase" it!