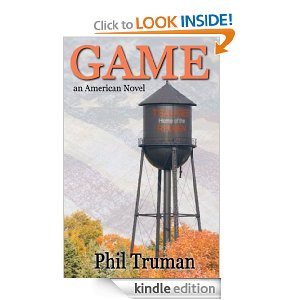 Looking for more books for your Kindle? Here are today's freebies:
Game: An American Novel about Small Town Football
by Phil Truman
Genre: Historical Fiction
Reviews:

(8 reviews)
The Voyage of Promise (Grace in Africa)
by Kay Marshal Strom
Genre: Historical Fiction
Reviews:

(10 reviews)
The Loyal Servant: A Novel
by Eva Hudson
Genre: Mystery & Thriller
Reviews:

(3 reviews)
From My Mama's Kitchen: food for the soul, recipes for living
by Johnny Tan
Genre: Memoir
Reviews:

(35 reviews)
Moses – Steps to a Life of Faith
by Bob Saffrin
Genre: Christian Living
Reviews:

(7 reviews)
For the Love of Your Dog and Your Wallet: A Consumer's Guide to Saving Thousands of Dollars in Veterinary Bills
by J.C. Bennett
Genre: Personal Finances
Reviews:

(4 reviews)
Robin Nixon's HTML5 Crash Course: Learn HTML5 in 20 Easy Lessons
by Robin Nixon
Genre: Reference
Reviews:

(3 reviews)
Find more Kindle freebies here. Remember that Amazon.com prices change all the time, so be sure to verify that each book is still free before you "purchase" it!