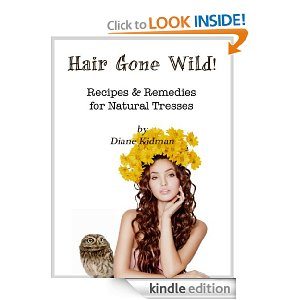 Looking for more books for your Kindle? Here are today's freebies:
Muffin Man
by Brad Whittington
Genre: Mystery & Thrillers
Reviews:

(26 reviews)
The Dunn Deal (A Christine Sterling Mystery)
by Catherine Leggitt
Genre: Mystery & Thrillers
Reviews:

(5 reviews)
Riversong
by Tess Hardwick
Genre: Romantic Suspense
Reviews:

(65 reviews)
ABC's
by Eden Crane
Genre: Children's Books
Reviews:

(4 reviews)
Hair Gone Wild! Recipes & Remedies for Natural Tresses (Herbs Gone Wild!)
by Diane Kidman
Genre: Herbal Remedies
Reviews:

(5 reviews)
The Christian Mama's Guide to Having a Baby: Everything You Need to Know to Survive (and Love) Your Pregnancy
by Erin MacPherson
Genre: Pregnancy & Childbirth
Reviews:

(29 reviews)
Find more Kindle freebies here. Remember that Amazon.com prices change all the time, so be sure to verify that each book is still free before you "purchase" it!