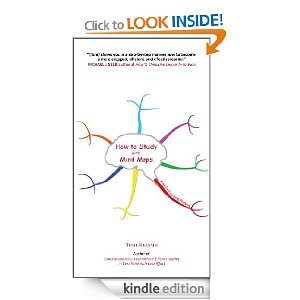 Looking for more books for your Kindle? Here are today's freebies! I'll admit the geek in me is really excited to read the mind mapping book since I love mind maps for brainstorming already!
Toward Night's End
by M.H. Sargent
Genre: Historical Fiction
Reviews:

(6 reviews)
A Proper Mistress (The "Proper" Series)
by Shannon Donnelly
Genre: Historical Fiction
Reviews:

(22 reviews)
Treasure Me
by Christine Nolfi
Genre: Historical Fiction
Reviews:

(40 reviews)
Simon Said (The Professor Simon Shaw Murder Mysteries)
by Sarah Shaber
Genre: Mystery & Thrillers
Reviews:

(33 reviews)
Duct Tape Bags
by Instructables Authors
Genre: Crafts & Hobbies
Reviews:

(9 reviews)
Daily Readings for Difficult Days
by Jennifer Carter
Genre: Christian Living
Reviews:

(7 reviews)
How to Study with Mind Maps: The Concise Learning Method for Students and Lifelong Learners
by Toni Krasnic
Genre: Reference
Reviews:

(27 reviews)
How To Find A Job: When There Are No Jobs, 2012 Edition
by Paul Rega
Genre: Business
Reviews:

(26 reviews)
Find more Kindle freebies here. Remember that Amazon.com prices change all the time, so be sure to verify that each book is still free before you "purchase" it!