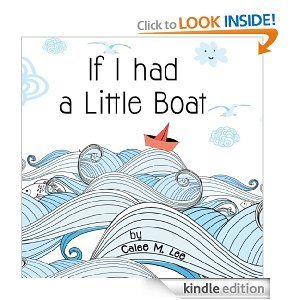 Looking for more books for your Kindle? Here are today's freebies:
Don't miss any freebies! Subscribe to get a daily list delivered by email or in a feed reader.
Concrete Desert: A David Mapstone Mystery (David Mapstone Series)
by Jon Talton
Genre: Mystery & Thrillers
Reviews:

(14 reviews)
If I Had a Little Boat (A colorful rhyming picture book for children)
by Calee M. Lee
Genre: Children's Books
Reviews:

(6 reviews)
When You Come Home: The True Love Story Of A Soldier's Heroism, His Wife's Sacrifice and the Resilience of America's Greatest Generation (Historical Romance)
by Nancy Pitts
Genre: Biography
Reviews:

(9 reviews)
Famous Men of the Middle Ages
by John Henry Haaren
Genre: Biography
Reviews:

(10 reviews)
Everything I Never Wanted to Be
by Dina Kucera
Genre: Memoir
Reviews:

(69 reviews)
Delicious and Easy Gluten Free Recipes
by Sarah Beach
Genre: Cookbook
Reviews:

(2 reviews)
Seed Saving Tips & Techniques
by Julie Turner
Genre: Home & Garden
Reviews:

(13 reviews)
Mastering the Leadership Role in Project Management: Practices that Deliver Remarkable Results (FT Press Operations Management)
by Alexander Laufer
Genre: Business & Leadership
Reviews:

(11 reviews)
Two Scoops of Grace with Chuckles on Top: Sweet, Funny Reminders of God's Heart for You
by Jeanette Levellie
Genre: Christian Living
Reviews:

(23 reviews)
Find more recent Kindle freebies here and a long list of Kindle freebies here. Remember that Amazon.com prices change all the time, so be sure to verify that each book is still free before you "purchase" it!