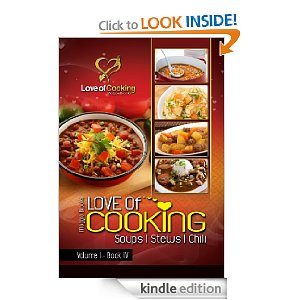 Looking for more books for your Kindle? Here are today's freebies:
Healer: A Novel (The Brides of Alba Series)
by Linda Windsor
Genre: Inspirational Fiction
Reviews:

(51 reviews)
The Two Crosses: A Novel
by Ernie Lindsey
Genre: Inspirational Fiction
Reviews:

(20 previews)
Hose Monkey (Joe Serpe Mystery)
by Reed Farrel Coleman
Genre: Mystery & Thrillers
Reviews:

(4 reviews)
Love of Cooking: Soups, Stews, & Chili
by Maggie Brooks
Genre: Cookbook
Reviews:

(15 reviews)
BBQ Recipes
by Bradley Williams
Genre: Cookbook
Reviews:

(2 reviews)
The Truth About the New Rules of Business Writing
by Natalie Canavor
Genre: Business
Reviews:

(48 reviews)
How to Keep Score in Business: Accounting and Financial Analysis for the Non-Accountant (2nd Edition)
by Robert Follett
Genre: Business & Investing
Reviews:

(13 reviews)
The Myths, Legends, and Lore of Ireland
by Amy Hackney Blackwell
Genre: Reference
Reviews: No reviews yet!
Find more Kindle freebies here. Remember that Amazon.com prices change all the time, so be sure to verify that each book is still free before you "purchase" it!