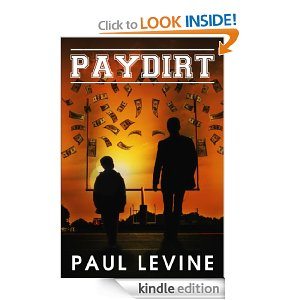 Looking for more books for your Kindle? Here are today's freebies:
Paydirt
by Paul Levine
Genre: Mystery & Thrillers
Reviews:

(8 reviews)
Let Us Prey (Book 1, Gotcha Detective Agency Mysteries)
by Jamie Lee Scott
Genre: Mystery & Thrillers
Reviews:

(25 reviews)
A Dead Red Cadillac
by RP Dahlke
Genre: Mystery & Thrillers
Reviews:

(37 reviews)
Until Forever (Women of Prayer)
by Darlene Shortridge
Genre: Inspirational Fiction
Reviews:

(16 reviews)
Prize of My Heart
by Lisa Norato
Genre: Historical Fiction
Reviews:

% reviews)
The Donkey and the King
by Lorilyn Roberts
Genre: Children's Book
Reviews:

(10 reviews)
How To Decorate A Bedroom
by Annie Kline
Genre: Home Decor
Reviews:

(11 reviews)
Tomato Container Gardening: 7 Easy Steps To Healthy Harvests from Small Spaces
by Mary Verdant
Genre: Gardening
Reviews:

(9 reviews)
Get In Touch With Your Thinner Self
by Peter Bull, MBE
Genre: Health & Diet
Reviews:

(7 reviews)
Find more Kindle freebies here. Remember that Amazon.com prices change all the time, so be sure to verify that each book is still free before you "purchase" it!