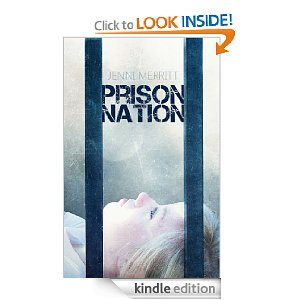 Looking for more books for your Kindle? Here are today's freebies:
Prison Nation
by Jenni Merritt
Genre: Dystopian Fiction
Reviews:

(12 reviews)
Georgiana Darcy's Diary: Jane Austen's Pride and Prejudice continued (Pride and Prejudice Chronicles)
by Anna Elliott
Genre: Literary Fiction
Reviews:

(20 reviews)
The Last Innocent Hour
by Barbara Taylor Sissel
Genre: Mystery & Thrillers
Reviews:

(8 reviews)
In The Name Of The Father
by Judi Coltman
Genre: Mystery & Thrillers
Reviews:

(16 reviews)
A Love Story..How God Pursued Me and Found Me..An Impossibly True Story
by Samantha Ryan Chandler
Genre: Memoir
Reviews:

(1 reviews)
One Bowl: Simple Healthy Recipes for One
by Stephanie Bostic
Genre: Cookbook
Reviews:

(7 reviews)
Journey on the Hard Side of Miracles
by Dr. Steven Stiles
Genre: Christian Living
Reviews:

(8 reviews)
Find more Kindle freebies here. Remember that Amazon.com prices change all the time, so be sure to verify that each book is still free before you "purchase" it!