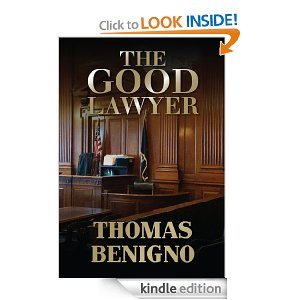 Looking for more books for your Kindle? Here are today's freebies:
The Good Lawyer
by Thomas Benigno
Genre: Legal Thriller
Reviews:

(9 reviews)
Frame-Up
by Eric Christopherson
Genre: Legal Thriller
Reviews:

(12 reviews)
The Dead Room
by Robert Ellis
Genre: Mystery & Thrillers
Reviews:

(26 reviews)
Frail Blood
by Jo Robertson
Genre: Historical Fiction
Reviews:

(6 reviews)
Runaway Choices
by Eisley Jacobs
Genre: Inspirational Thriller
Reviews:

(20 reviews)
Five Loaves, Two Fishes and Six Chicken Nuggets (Bright 'I's)
by Barry Gibbons
Genre: Business
Reviews:

(1 reviews)
Find more Kindle freebies here. Remember that Amazon.com prices change all the time, so be sure to verify that each book is still free before you "purchase" it!