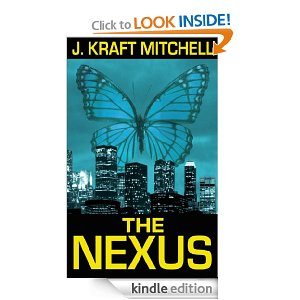 Looking for more books for your Kindle? Here are today's freebies:
The Nexus
by J. Kraft Mitchell
Genre: Dystopian
Reviews:

(9 reviews)
Bones: The Complete Apocalypse Saga
by Mark Wheaton
Genre: Science Fiction
Reviews:

(9 reviews)
Surface Tension (Seychelle Sullivan)
by Christine Kling
Genre: Mystery & Thrillers
Reviews:

(19 reviews)
Goldilocks and the Three Bears (Discover Fairy Tales)
by Calee M. Lee
Genre: Children's Book
Reviews:

(1 reviews)
The Writer's Idea Book 10th Anniversary Edition: How to Develop Great Ideas for Fiction, Nonfiction, Poetry, and Screenplays
by Jack Heffron
Genre: Writing
Reviews: No reviews yet!
Vegan Junk Food: 225 Sinful Snacks that are Good for the Soul
by Lane Gold
Genre: Cookbook
Reviews:

(5 reviews)
The Home Baking Pantry Essentials (In the Pantry Baking Standards)
by Joyce Middleton
Genre: Cooking
Reviews:

(12 reviews)
Find more Kindle freebies here. Remember that Amazon.com prices change all the time, so be sure to verify that each book is still free before you "purchase" it!