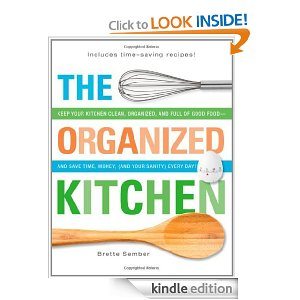 Looking for more books for your Kindle? Here are today's freebies:
New Orleans Mourning (The Skip Langdon Series)
by Julie Smith
Genre: Mystery & Thrillers
Reviews:

(9 reviews)
I Have a Secret (A Sloane Monroe Novel, Book Three)
by Cheryl Bradshaw
Genre: Mystery & Thrillers
Reviews:

(4 reviews)
A Sensible Lady: A Traditional Regency Romance
by Judith Lown
Genre: Historical Romance
Reviews:

(9 reviews)
Mrs. Tuesday's Departure
by Suzanne Anderson
Genre: Historical Fiction
Reviews:

(20 reviews)
Undetectable (Great Minds Thriller)
by M. C. Soutter
Genre: Science Fiction
Reviews:

(8 reviews)
The Book of the King (The Wormling)
by Jerry B. Jenkins
Genre: Children's Book
Reviews:

(7 reviews)
The Valley of Heaven and Hell: Cycling in the Shadow of Marie-Antoinette
by Susie Kelly
Genre: Memoir
Reviews:

(12 reviews)
Viva La…Mexican Cookery: 59 Easy Mexican Recipes
by Maria Catarina Garcia
Genre: Cookbook
Reviews:

(2 reviews)
The Organized Kitchen: Keep Your Kitchen Clean, Organized, and Full of Good Food-and Save Time, Money, (and Your Sanity) Every Day!
by Brette Sember
Genre: Home Organization
Reviews:

(4 reviews)
Scientifically Proven Home Remedies: Top 12 Home Remedies For Treating The Most Common Illnesses
by Jim Bryce
Genre: Health
Reviews:

(8 reviews)
Find more Kindle freebies here. Remember that Amazon.com prices change all the time, so be sure to verify that each book is still free before you "purchase" it!