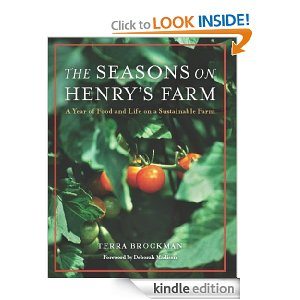 Looking for more books for your Kindle? Here are today's freebies:
Love is a Wounded Soldier
by Blaine Reimer
Genre: Historical Romance
Reviews:

(10 reviews)
Path of the Jaguar
by Vickie Britton
Genre: Mystery & Thrillers
Reviews:

(6 reviews)
In Name Only
by Ellen Gable
Genre: Inspirational Fiction
Reviews:

(41 reviews)
I Called Him Dancer
by G. Edward Snipes
Genre: Inspirational Fiction
Reviews:

(30 reviews)
Crossroads Road: A Novel
by Jeff Kay
Genre: Humor
Reviews:

(51 reviews)
President Jock, Vice President Geek
by Scott William Carter
Genre: Children's Book
Reviews:

(2 reviews)
The Seasons on Henry's Farm: A Year of Food and Life on a Sustainable Farm
by Terra Brockman
Genre: Natural Food
Reviews:

(29 reviews)
Find more Kindle freebies here. Remember that Amazon.com prices change all the time, so be sure to verify that each book is still free before you "purchase" it!