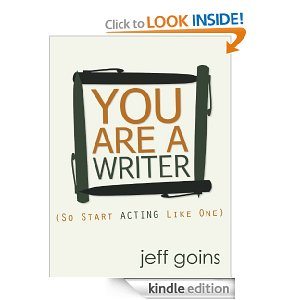 Looking for more books for your Kindle? Here are today's freebies:
Don't miss any freebies! Subscribe to get a daily list delivered by email or in a feed reader.
Unconventional
by J. J. Herbert
Genre: Inspirational Fiction
Reviews:

(88 reviews)
Love Unlisted: A Novel
by Stephanie Haddad
Genre: Contemporary Romance
Reviews:

(24 reviews)
65 Below
by Basil Sands
Genre: Action & Adventure
Reviews:

(38 reviews)
Cajun Cuisine and More Sampler: Great Recipes, Inspiring Stories and Cajun Humor
by Paul Raphael
Genre: Cookbook
Reviews:

(12 reviews)
32 Delicious Lasagna Recipes – Homemade Recipes for Lasagna
by Cooking Penguin
Genre: Cookbook
Reviews:

(1 reviews)
You Are a Writer (So Start Acting Like One)
by Jeff Goins
Genre: Writing
Reviews:

(106 reviews)
Find more recent Kindle freebies here and a long list of Kindle freebies here. Remember that Amazon.com prices change all the time, so be sure to verify that each book is still free before you "purchase" it!