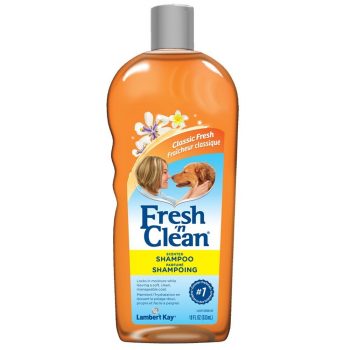 (630 reviews)
Lowest price to-date!
Pick up a bottle of Fresh 'n Clean Scented Pet Shampoo for $4.79 now (the lowest price to-date) with FREE shipping with a qualifying order of $49 or more!
Long-lasting scent refreshes instantly by wiping the pet's coat with a moist towel.

Keeps dogs smelling fresh and clean for weeks.

Shampoo helps remove mats and tangles.

Contains antistatic agents to leave coats manageable.
Add-on items can only be purchased with a qualifying orders that include $25 or more of items shipped by Amazon (marked by the Free Super Saver Shipping, Amazon Prime or Add-On Item icon).