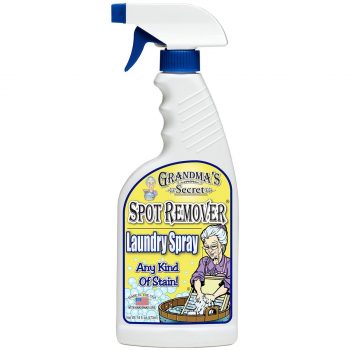 (452 reviews)
Lowest price to-date!
This deal is back. Get a 16-ounce bottle of Grandma's Secret Laundry Spray for just $4.96 with FREE shipping with a qualifying order of $49 or more!
Laundry spray 16 ounces remove any kind of stain.
Including oil, grease, paint, make-up, grass, clay, inks, blood, tar, coffee, rust, fabric bleed, pet stains and more.
Add-on items can only be purchased with a qualifying orders that include $25 or more of items shipped by Amazon (marked by the Free Super Saver Shipping, Amazon Prime or Add-On Item icon).