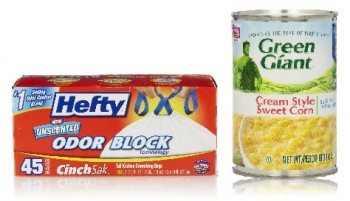 Ready to start shopping for your Prime Pantry box?
Hefty Cinch Sak 13 Gallon Tall Kitchen Drawstring Trash Bags, 45 Count
are on sale for $7.47 and Green Giant Cream Style Sweet Corn, 14.75 Oz
is on sale for $0.88!
Remember, Prime Pantry boxes hold up to 45 pounds or 4 cubic feet of groceries and ship for $5.99, so you want to get your box as full as possible before checking out.