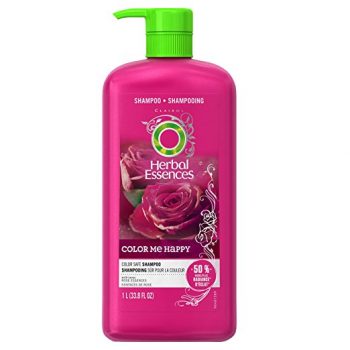 (190 reviews)
Lowest price to-date!
Right now, get a 33.8-ounce bottle of Herbal Essences Color Me Happy Color Safe Shampoo 33.8 Fl Oz at the lowest price to-date – $5.98 with FREE shipping with a qualifying order of $49 or more!
Why we love it: With Botanical Silk. Shampoo cleans to reveal natural shine.
Come on get happy: Bring a smile to your face with a luscious does of radiance that helps protect your color-treated hair.
The makers of Clairol Herbal Essences do not manufacture private label brands.
With Rose Extract.
50% More Shine Vibrant Color.
Add-on items can only be purchased with a qualifying orders that include $25 or more of items shipped by Amazon (marked by the Free Super Saver Shipping, Amazon Prime or Add-On Item icon).