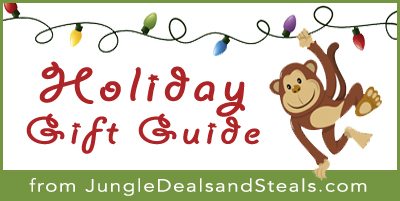 With the holidays right around the corner, we're excited to share some of our favorite gift ideas with you. From now through Thanksgiving, we'll feature a new category of gifts each weekday so that if you get stuck, you'll have plenty of good ideas to choose from!
See the full Holiday Gift Guide here.
Have other gift ideas to add to the list? Feel free to share them in the comments!
Don't forget that you can use the Search Alert tool to create a wishlist of the items you need or want to buy. Set a target price and the system will automatically email you when the Amazon.com price hits that level so you can get the best deal without having to check the price again and again!