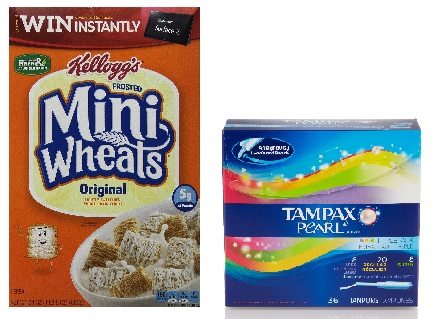 Start shopping for your Prime Pantry box with these great deals.
Kellogg's Frosted Mini Wheats Original, 24 Ounce Box
are on sale for $2.68 after you clip the $1 off coupon and Tampax Pearl Plastic Triple Pack, Light/Regular/Super Absorbency, Scented Tampons, 36 Count
are on sale for $3.97 after you clip the $3 off coupon!
Remember, Prime Pantry boxes hold up to 45 pounds or 4 cubic feet of groceries and ship for $5.99, so you want to get your box as full as possible before checking out.