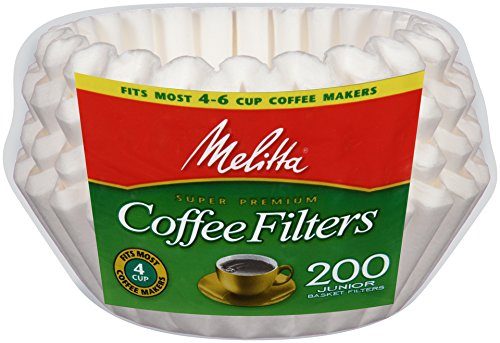 Get your Prime Pantry box started with this 200-count pack of Melitta Basket Coffee Filters for $1.19!
Premium coffee filters from the no.1 Coffee filter brand in the world.
Fits all 4 to 6 cup electric drip coffeemakers with flat bottom basket style filter holders.
Hold their shape and won't tear.
Oxygen cleansed chlorine free pulp paper.
Melitta makes an annual donation to American forests global relief ecosystem restoration projects to fund the replenishment of trees used in the production of its filters.
Remember, Prime Pantry boxes hold up to 45 pounds or 4 cubic feet of groceries and ship for $5.99, so you want to get your box as full as possible before checking out.