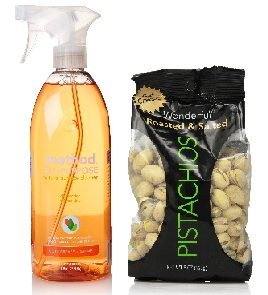 Ready to start shopping for your Prime Pantry box?
Method Clemintine All Purpose Natural Surface Cleaner (28 Ounce)
is on sale for $2.87 and Wonderful Roasted and Salted Pistachios (8 Ounce)
are on sale for $4.50!
Remember, Prime Pantry boxes hold up to 45 pounds or 4 cubic feet of groceries and ship for $5.99, so you want to get your box as full as possible before checking out.