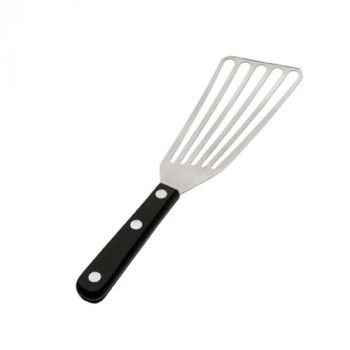 (433 reviews)
Lowest price to-date!
This MIU France Large Stainless Steel Slotted Turner is on sale at the lowest price to-date – $9.02 with FREE shipping with a qualifying order of $49 or more!
Slotted turning head drains excess grease back into the pan.
Also ideal for cooking scrambled eggs or stir fry vegetables.
Made of durable stainless steel with a riveted polyoxymethylene handle.
Lightweight kitchen tool–great for everyday use.
Dishwasher safe.
Add-on items can only be purchased with a qualifying orders that include $25 or more of items shipped by Amazon (marked by the Free Super Saver Shipping, Amazon Prime or Add-On Item icon).