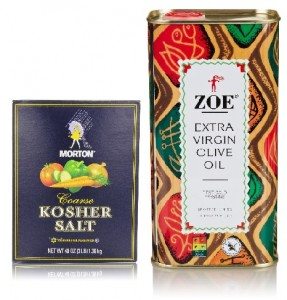 Ready to start shopping for your Prime Pantry box?
Morton Coarse Kosher Salt, 48 Oz
is on sale for $1.69 and Zoe Extra Virgin Olive Oil, 33.8 Fl Oz
is on sale for $10.20 after you clip the 15% off coupon!
Remember, Prime Pantry boxes hold up to 45 pounds or 4 cubic feet of groceries and ship for $5.99, so you want to get your box as full as possible before checking out.