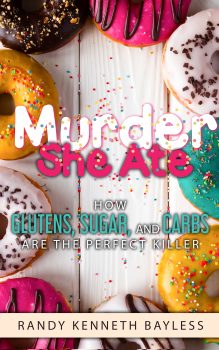 Right now, Murder She Ate: …How Glutens, Sugar, and Carbs are the Perfect Killer by Randy K Bayless is FREE for the Kindle!
Glutens, Sugar, and Carbs are injurious and harmful to our health, although they have their merits when consumed in moderation, the harms these foods cause sometimes outweigh their benefits (Obesity, High Blood Pressure, Diabetes). In this book, we will consider best ways to eat right while avoiding them. We will be making an attempt to understand these foods, their sources in our meals, the harm they pose, and how to plan your meal to avoid eating them.
Even if you don't have a Kindle, you can read the ebook on a variety of devices (including your computer) using one of Amazon's free reading apps.