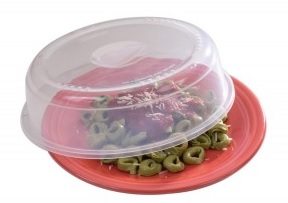 (204 reviews)
Lowest price to-date!
Here's the lowest price to-date and a great deal on Nordic Ware Microwave 10.5 Inch Spatter Cover
. Pick it up for just $1.97 with FREE shipping with a qualifying order of $25 or more
Add-on items can only be purchased with a qualifying orders that include $25 or more of items shipped by Amazon (marked by the Free Super Saver Shipping, Amazon Prime or Add-On Item icon).