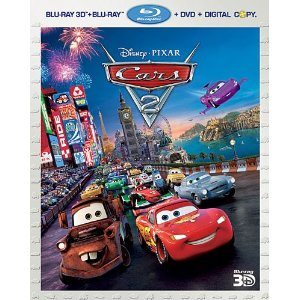 Pre-order the Cars 2 Five-Disc Combo (Blu-ray 3D, Blu-ray, DVD, Digital Copy)
and save $7 instantly when you clip the coupon below the product description!
Cars 2 Five-Disc Combo is on sale for $34.99.
Save $7 with the Amazon.com coupon.
Get FREE standard shipping with all pre-orders.
Pay just $27.99 with FREE shipping.
Amazon offers a pre-order price guarantee, so if the price drops any lower at any time before the movie is released, you're guaranteed the lowest price!