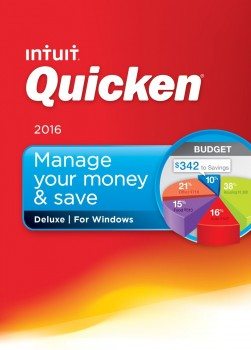 (521 reviews)
Lowest price so far!
If taking control of your finances is on your list of 2016 "things to do", this deal on Get Quicken Deluxe 2016 Personal Finance & Budgeting Software
for just $29.99!
New! Easy bill tracking. Free phone support. Even easier to upgrade.
Categorizes expenses and helps you stay on top of spending and budgeting.
Create and stick to a budget.
Develop a personal debt reduction and savings plan.
Securely imports your bank transactions through April 2019.